Hello, readers!
Welcome to 2018!
I've been meaning to return to this blog for a while now, but it never really worked out. One of resolutions for this year though is to keep a somewhat regular schedule for this blog and produce the kind of content that I want to produce.
Even if it means only posting once a month, I plan to get at least one post on this blog a month, and I'm starting on New Year's Day with my top books of 2017!
I read 49 books this year, which is a lot more than I've read in previous years. I reread a few beloved series, but there were certain books that stood out among all the rest that I read.
Without further ado, let's get started!
1. A Court of Thorns and Roses series by Sarah J. Maas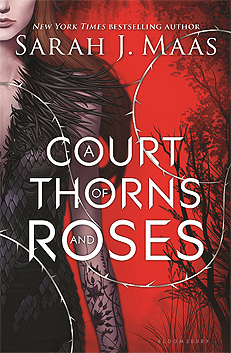 There was really no contest for the top spot on this list. 2017 was the year I finally gave in and read a Sarah J. Maas book, and I fell completely in love with not only one book but all three in the series. I loved the characters, I loved the story, and I even loved all of the fantasy elements even though fantasy isn't really my genre. One of my most anticipated books of 2018 is A Court of Frost and Starlight, so this series isn't fading for me anytime soon.
2. Six of Crows series by Leigh Bardugo
I started off the year with this series, and if I hadn't read the ACOTAR series, these books would have easily taken number one. Kaz Brekker was probably my number one character of 2017, and these books were just so captivating. I want to reread them at some point this year, but that might interfere with my 2018 reading goal. Even without rereading them, I know without a doubt that Six of Crows and Crooked Kingdom are two of my favorite books of 2017, if not all time.
3. The Female of the Species by Mindy McGinnis
2017 was the year where I didn't read that many contemporaries, but the ones that I did were all amazing. Out of all those great contemporaries, this one still stood out. This book was dark, gritty, and emotionally raw. The characters were interesting to read about, and I wanted to know more about them. I nearly cried at the end, and I would recommend this book to anyone looking for a contemporary that has a seriously dark undertone to it.
4. The Sacred Lies of Minnow Bly by Stephanie Oakes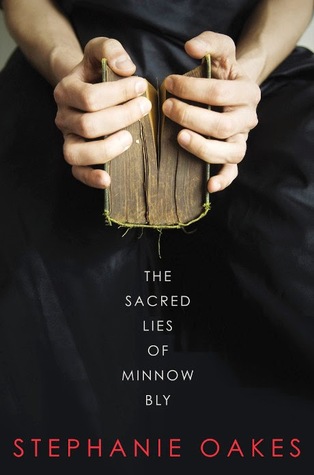 This one was a last minute add-on, because I read it on my Kindle that I got for Christmas. It's also the only four star book on this list, but in terms of enjoyment, it was pretty much on par with the three that come after it. I love YA books about cults and dark experiences like that, and this one delivered. It was very reminiscent of All the Truth That's in Me by Julie Berry, which I read in 2016 and didn't wholeheartedly enjoy. Sacred Lies did everything right that Julie Berry's novel did wrong, I think. For that reason, Sacred Lies takes the number four spot on my list.
5. Strange the Dreamer by Laini Taylor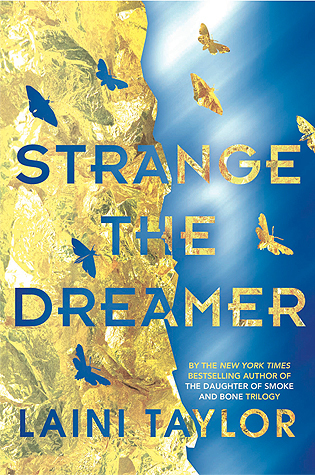 How could I not include Laini Taylor's newest novel on my top books of 2017? I love Laini Taylor's writing, and Strange the Dreamer didn't disappoint. It was very different from the Daughter of Smoke and Bone trilogy, but in a way that it still felt familiar to me. I could recognize Laini's writing style throughout the novel, and I felt an instant connection to the characters just like in Daughter of Smoke and Bone. I loved the setting, and everything else about this book, and I can't wait to read more from Laini Taylor in the new year.
6. To All the Boys I've Loved Before by Jenny Han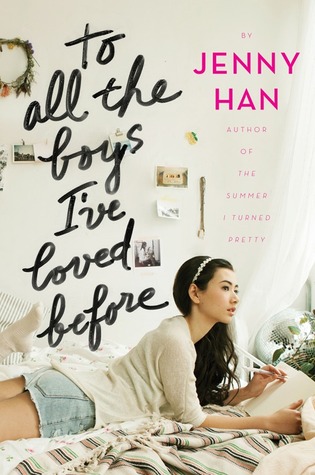 This book was inevitable for this list because it hit every single one of my favorite tropes, especially the fake dating trope. Usually I get tired of contemporaries that fall closer to the light romance side of the spectrum than the dark and gritty side, but this one hit every mark for me and I just loved every second of it.
7. History is All You Left Me by Adam Silvera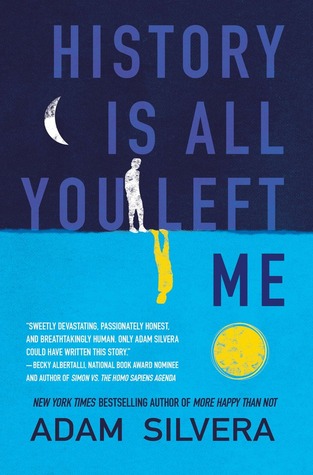 This book was emotional and riveting, and it didn't take me long to read it because of all the characters. They were interesting and fun to read about even in this sad story. It was a great contemporary read that I will probably return to some time in the future.
---
Thank you all for reading, and I wish you all a very happy New Year!
See you next time!