Hello, readers!
It's been a while.
I've been trying to decide how I want to continue with this blog, because I've been very uninspired with my reviews lately, but I want to continue making book-related posts.
So I decided to come back and just go with the flow and decide where this blog goes as my mood changes.
I've been trimming down my TBR lists for quite a while now, and I've come across several series that I have no intention or desire of finishing.
Small disclaimer: these are based on my opinions and how I felt about the series, so if your favorite series made it onto this list, don't be offended, it's just my opinion.
So without further ado, here's the list of the series that I don't plan on finishing!
---
1. The Caster Chronicles series by Kami Garcia and Margaret Stohl
I really liked the first novel, Beautiful Creatures, and I've had every intention of reading the rest, but right now, it's just not realistic for me to move on with this series when there are so many more books that I want to read. I've heard a few bad things about the rest of the series, so I just don't have any plans to finish it.
2. It Girl series by Cecily von Ziegesar 
I LOVED this series when I first read it, and I read probably the first five or six books back in middle school. The problem is, I haven't read any of them since I first read them. So I would have to reread every book that I've already read, and at this point in time, I just have no desire to do that.
3. Gossip Girl series by Cecily von Ziegesar
Gossip Girl is one of my favorite TV series, but the book just completely fell flat for me. I really didn't like it. So for this one, I'll just stick to the TV show and leave the books at the library for someone else to read.
4. Gallagher Girls series by Ally Carter
I read the first book for a book report in fifth grade and I haven't read any of them since. I think that says enough.
5. The Maze Runner series by James Dashner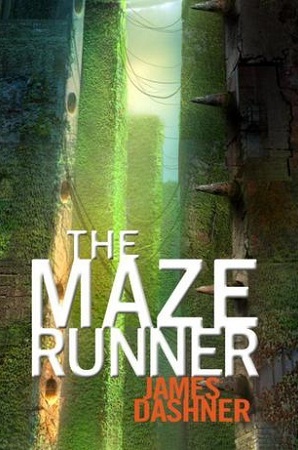 Unpopular opinion: I really don't like The Maze Runner. It just fell completely flat for me. I tried to read the second book and I was so bored with it, so I have no plan to try again.
6. Bright Young Things series by Anna Godbersen
I love Anna Godbersen's The Luxe series, and I really liked the first book in this series, but I just haven't picked up the second book and I don't remember anything that happened in the first book. So for now, this book is on the list of series that I won't be finishing.
7. Magnus Chase and the Gods of Asgard series by Rick Riordan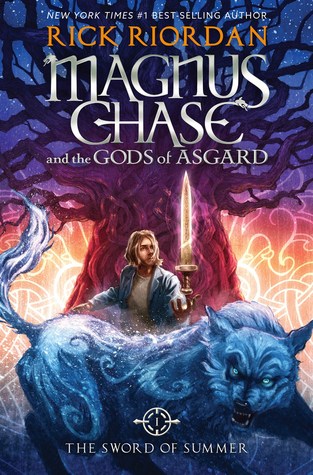 This is one of those rare series, where I feel like The Sword of Summer told me everything I needed to know about the story, and I felt like it was wrapped up. I don't need the other books to feel satisfied about this story, because I really liked the first book and I think it was a satisfying story in and of itself, so I don't plan on reading any of the other books.
---
Those are the series that I don't plan on finishing and my reasoning for it! If you love these series, good for you, I'm glad they struck the right cord for you. For me, most of them just fell flat and I'll spend my reading time reading series that I genuinely want to read.
See you next time!