Hello, readers!
So I had a pretty okay reading month, I read 4 books and bought 1. The four books I read were all for school, but I enjoyed them regardless, so let's get started!
---
1. Warm Bodies by Isaac Marion
Series: Warm Bodies, #1
Rating: 2 stars
Time I Read: 5 days
Synopsis: R is having a no-life crisis—he is a zombie. He has no memories, no identity, and no pulse, but he is a little different from his fellow Dead. He may occasionally eat people, but he'd rather be riding abandoned airport escalators, listening to Sinatra in the cozy 747 he calls home, or collecting souvenirs from the ruins of civilization. And then he meets a girl. First as his captive, then his reluctant guest, Julie is a blast of living color in R's gray landscape, and something inside him begins to bloom. He doesn't want to eat this girl—although she looks delicious—he wants to protect her. But their unlikely bond will cause ripples they can't imagine, and their hopeless world won't change without a fight.
2. Tiger Lily by Jodi Lynn Anderson
Series: N/A
Rating: 4 stars
Time I Read:  5 days
Synopsis: Before Peter Pan belonged to Wendy, he belonged to the girl with the crow feather in her hair… Fifteen-year-old Tiger Lily doesn't believe in love stories or happy endings. Then she meets the alluring teenage Peter Pan in the forbidden woods of Neverland and immediately falls under his spell. Peter is unlike anyone she's ever known. Impetuous and brave, he both scares and enthralls her. As the leader of the Lost Boys, the most fearsome of Neverland's inhabitants, Peter is an unthinkable match for Tiger Lily. Soon, she is risking everything—her family, her future—to be with him. When she is faced with marriage to a terrible man in her own tribe, she must choose between the life she's always known and running away to an uncertain future with Peter. With enemies threatening to tear them apart, the lovers seem doomed. But it's the arrival of Wendy Darling, an English girl who's everything Tiger Lily is not, that leads Tiger Lily to discover that the most dangerous enemies can live inside even the most loyal and loving heart.
3. The Ocean at the End of the Lane by Neil Gaiman
Series: N/A
Rating: 4 stars
Time I Read: 6 days
Synopsis: Sussex, England. A middle-aged man returns to his childhood home to attend a funeral. Although the house he lived in is long gone, he is drawn to the farm at the end of the road, where, when he was seven, he encountered a most remarkable girl, Lettie Hempstock, and her mother and grandmother. He hasn't thought of Lettie in decades, and yet as he sits by the pond (a pond that she'd claimed was an ocean) behind the ramshackle old farmhouse, the unremembered past comes flooding back. And it is a past too strange, too frightening, too dangerous to have happened to anyone, let alone a small boy. Forty years earlier, a man committed suicide in a stolen car at this farm at the end of the road. Like a fuse on a firework, his death lit a touchpaper and resonated in unimaginable ways. The darkness was unleashed, something scary and thoroughly incomprehensible to a little boy. And Lettie—magical, comforting, wise beyond her years—promised to protect him, no matter what.
4. The Coldest Girl in Coldtown by Holly Black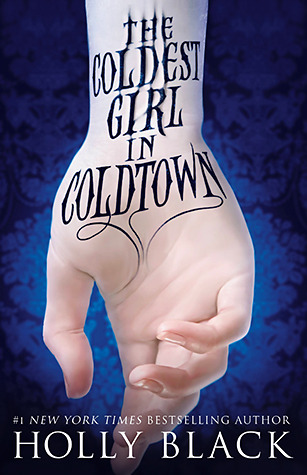 Series: N/A
Rating: 4 stars
Time I Read: 5 days
Synopsis: Tana lives in a world where walled cities called Coldtowns exist. In them, quarantined monsters and humans mingle in a decadently bloody mix of predator and prey. The only problem is, once you pass through Coldtown's gates, you can never leave. One morning, after a perfectly ordinary party, Tana wakes up surrounded by corpses. The only other survivors of this massacre are her exasperatingly endearing ex-boyfriend, infected and on the edge, and a mysterious boy burdened with a terrible secret. Shaken and determined, Tana enters a race against the clock to save the three of them the only way she knows how: by going straight to the wicked, opulent heart of Coldtown itself.
---
BOOKS I BOUGHT
1. A Court of Thorns and Roses by Sarah J. Maas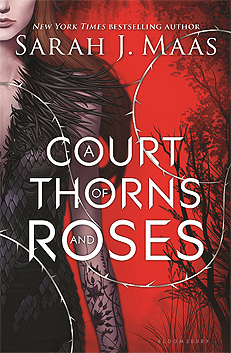 Series: A Court of Thorns and Roses, #1
Length: 421 pages
Have I Read It: No
---
Thanks for reading! See you next time!