Hello, readers!
Wow, this is late.
But better late than never!
I'm only going for three books this month, and who knows if I'll actually even stick to this TBR, but hopefully I will!
Let's get started!
---
1. A Court of Thorns and Roses by Sarah J. Maas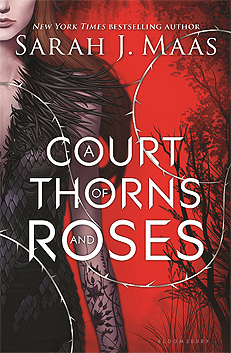 Synopsis: When nineteen-year-old huntress Feyre kills a wolf in the woods, a beast-like creature arrives to demand retribution for it. Dragged to a treacherous magical land she only knows about from legends, Feyre discovers that her captor is not an animal, but Tamlin—one of the lethal, immortal faeries who once ruled their world. As she dwells on his estate, her feelings for Tamlin transform from icy hostility into a fiery passion that burns through every lie and warning she's been told about the beautiful, dangerous world of the Fae. But an ancient, wicked shadow grows over the faerie lands, and Feyre must find a way to stop it . . . or doom Tamlin—and his world—forever.
2. Holding Up the Universe by Jennifer Niven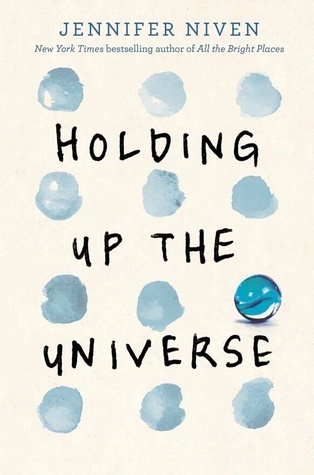 Synopsis: Everyone thinks they know Libby Strout, the girl once dubbed "America's Fattest Teen." But no one's taken the time to look past her weight to get to know who she really is. Following her mom's death, she's been picking up the pieces in the privacy of her home, dealing with her heartbroken father and her own grief. Now, Libby's ready: for high school, for new friends, for love, and for every possibility life has to offer. In that moment, I know the part I want to play here at MVB High. I want to be the girl who can do anything. Everyone thinks they know Jack Masselin, too. Yes, he's got swagger, but he's also mastered the impossible art of giving people what they want, of fitting in. What no one knows is that Jack has a newly acquired secret: he can't recognize faces. Even his own brothers are strangers to him. He's the guy who can re-engineer and rebuild anything, but he can't understand what's going on with the inner workings of his brain. So he tells himself to play it cool: Be charming. Be hilarious. Don't get too close to anyone.
Until he meets Libby. When the two get tangled up in a cruel high school game—which lands them in group counseling and community service—Libby and Jack are both pissed, and then surprised. Because the more time they spend together, the less alone they feel. Because sometimes when you meet someone, it changes the world, theirs and yours.
3. Children of Eden by Joey Graceffa
Synopsis: Rowan is a second child in a world where population control measures make her an outlaw, marked for death. She can never go to school, make friends, or get the eye implants that will mark her as a true member of Eden. Her kaleidoscope eyes will give her away to the ruthless Center government. Outside of Eden, Earth is poisoned and dead. All animals and most plants have been destroyed by a man-made catastrophe. Long ago, the brilliant scientist Aaron Al-Baz saved a pocket of civilization by designing the EcoPanopticon, a massive computer program that hijacked all global technology and put it to use preserving the last vestiges of mankind. Humans will wait for thousands of years in Eden until the EcoPan heals the world. As an illegal second child, Rowan has been hidden away in her family's compound for sixteen years. Now, restless and desperate to see the world, she recklessly escapes for what she swears will be only one night of adventure. Though she finds an exotic world, and even a friend, the night leads to tragedy. Soon Rowan becomes a renegade on the run.
---
See you next time!