Hello, readers!
Today's the day to tell you what I plan to read in the month of October!
I will admit that I'm in a bit of a reading slump right now, so I probably won't get through all four of the books on this list, but I'm going to try!
Let's get started!
---
1. Scarlet by Marissa Meyer
Synopsis: Cinder, the cyborg mechanic, returns in the second thrilling installment of the bestselling Lunar Chronicles. She's trying to break out of prison—even though if she succeeds, she'll be the Commonwealth's most wanted fugitive. Halfway around the world, Scarlet Benoit's grandmother is missing. It turns out there are many things Scarlet doesn't know about her grandmother or the grave danger she has lived in her whole life. When Scarlet encounters Wolf, a street fighter who may have information as to her grandmother's whereabouts, she is loath to trust this stranger, but is inexplicably drawn to him, and he to her. As Scarlet and Wolf unravel one mystery, they encounter another when they meet Cinder. Now, all of them must stay one step ahead of the vicious Lunar Queen Levana, who will do anything for the handsome Prince Kai to become her husband, her king, her prisoner.
2. The Winner's Curse by Marie Rutkoski
Synopsis: As a general's daughter in a vast empire that revels in war and enslaves those it conquers, seventeen-year-old Kestrel has two choices: she can join the military or get married. But Kestrel has other intentions. One day, she is startled to find a kindred spirit in a young slave up for auction. Arin's eyes seem to defy everything and everyone. Following her instinct, Kestrel buys him—with unexpected consequences. It's not long before she has to hide her growing love for Arin. But he, too, has a secret, and Kestrel quickly learns that the price she paid for a fellow human is much higher than she ever could have imagined.
3. Althea & Oliver by Cristina Morcano
Synopsis: Althea Carter and Oliver McKinley have been best friends since they were six. Now, as their junior year of high school comes to a close, Althea has begun to want something more. Oliver simply wants life to go back to normal, but when he wakes up one morning with no memory of the past three weeks, he can't deny any longer that something is seriously wrong with him. Then Althea makes the worst decision ever, and her relationship with Oliver is shattered. When he leaves town for a clinical study in New York, she drives up the coast after him, determined to make up for what she's done.
4. The Girl on the Train by Paula Hawkins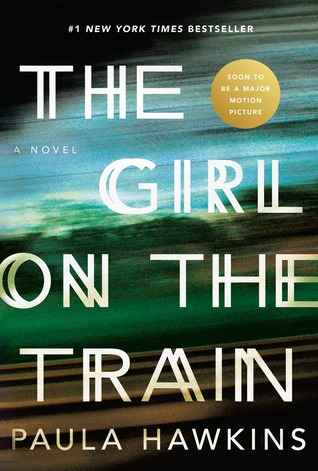 Synopsis: Rachel takes the same commuter train every morning and night. Every day she rattles down the track, flashes past a stretch of cozy suburban homes, and stops at the signal that allows her to daily watch the same couple breakfasting on their deck. She's even started to feel like she knows them. Jess and Jason, she calls them. Their life—as she sees it—is perfect. Not unlike the life she recently lost. And then she sees something shocking. It's only a minute until the train moves on, but it's enough. Now everything's changed. Unable to keep it to herself, Rachel goes to the police. But is she really as unreliable as they say? Soon she is deeply entangled not only in the investigation but in the lives of everyone involved. Has she done more harm than good?
---
Thanks for reading!
See you on Tuesday for another post!