Hello, readers!
It's been a while since I've done a book tag (I've been in a major block with them, combined with a super productive reading month!), so I though I should get back into the swing of things and get one up before my next review.
For this tag, I've chosen the birthstone book tag, created by Jay G on Youtube, and her video can be found right here.
Let's get started!
---
1. January (GARNET): Associated with warding off negative forces and dark energies. Name a book with the darkest/evilest character you can think of.
Sebastian from City of Fallen Angels, City of Lost Souls, and City of Heavenly Fire by Cassandra Clare. I don't think I've ever read a more disgustingly evil character in my entire life. Sebastian was the absolute worst, and even though I was tempted to pick Dolores Umbridge for this, Sebastian just grosses me out with how evil he is, so I have to pick him.
2. February (AMETHYST): Purple is associated with royalty. Name a book with regal qualities…You can base this off of characters or choose the king of all books.
The Selection by Kiera Cass. Literally, if you say the words "regal book", my immediate first thought will be The Selection. I love this series, and it's just so regal.
3. March (AQUAMARINE): Washed out. Name a "wishy washy" character, a character who is not strong or a follower.
Cho Chang from Harry Potter and the Order of the Phoenix. I understand that she was grieving, but honestly she just seemed like a wishy-washy character that should have picked some sort of world view and opinions for herself.
4. April (DIAMOND): A diamond in the rough. Name a book that you loved but is not well known.
The Everafter by Amy Huntley. I love this book, but no one else in the world seems to know about it. Everyone should definitely read this book at some point in your life!
5. May (EMERALD): Said to balance energy. Name two characters who balance each other well.
Gansey and Ronan from The Raven Boys by Maggie Stiefvater. They're just perfect complements to each other, and their friendship is amazing because of that balance.
6. June (PEARL): Associated with loyalty. Name a character who is loyal to the end.
Travis from The Choice by Nicholas Sparks. I can't say anything without spoiling it, but if you've read it, you'll know what I'm talking about.
7. July (RUBY): Blood red. Name a book that made your blood boil, one that made you angry.
Before I Fall by Lauren Oliver. No offense to anyone who likes this book, but I absolutely hate this book. It's the only book that I had any strong feelings of dislike toward. The entire story made me angry, the characters made me angry, even just thinking about my reading experience with this book makes me angry. Usually books don't make me see red, but this one definitely did.
8. August (PERIDOT): Pale green (it pales in comparison to other gems). Name a supporting character who you like better than the main character.
Finnick Odair from Catching Fire by Suzanne Collins. Enough said.
9. September (SAPPHIRE): Blue like the ocean which is calming. Name a book that had a calming effect on you.
Shiver by Maggie Stiefvater. When I first read this book, it definitely wasn't a calming experience. But now every time I read it, it feels like coming home, and that is definitely calming to me.
10. October (OPAL): Iridescent. Name an iridescent book. This can be a book with a beautiful cover, or you can base it off of a character.
Red Queen by Victoria Aveyard. This cover is just gorgeous, and that's why I picked it.
11. November (TOPAZ): Associated with resilience. Name a book with a character who rises to the top in a time of adversity.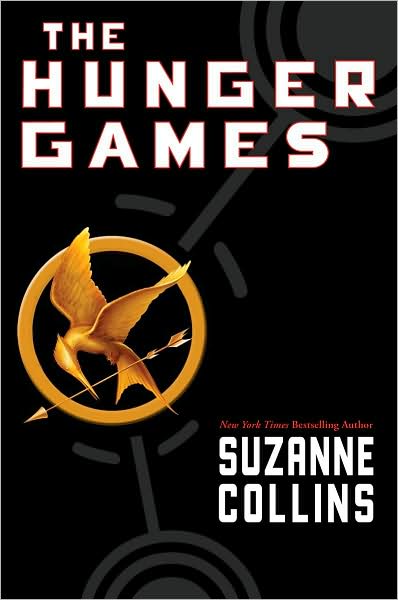 Katniss Everdeen from The Hunger Games by Suzanne Collins. This is totally a cliche answer, but Katniss definitely rose from adversity and rose to the top, and I admire her for it.
12. December (BLUE ZIRCON): Associated with friendship. Name a book with a friendship you want to be a part of.
Percy, Annabeth, and Grover from the Percy Jackson & the Olympians series by Rick Riordan. I mean, who wouldn't want to be in their friend group?
---
And that is it for the birthstone book tag!
I hope you all enjoyed it, and I'm glad that I'm out of my rut with book tags.
My review for Identical by Ellen Hopkins will be up in the next few days.
See you then!