Hello, readers!
It's time for another book tag!
I've seen my favorite booktubers (abookutopia, JesseTheReader, and Katytastic) all do this tag, and I thought it would be a fun tag to do while I finish up my next read and get ready for the May book photo challenge!
This challenge was created by emmmabooks on YouTube, and her video can be found here.
So without further ado, here's the Totally Should've book tag!
---
1. Totally should've gotten a sequel
She Thief by Daniel Finn. I love this book. I got it when I was younger, when I was a part of the ARC club at my local library. This book is amazing. It has amazing characters, an amazing story, and such amazing writing. The story ended quite abruptly, and I just wish that Daniel Finn had given a little bit more closure with a sequel.
2. Totally should've had a spin-off series
The Hunger Games series by Suzanne Collins. Now, you can probably guess why this is my pick for this question. Two words: Finnick. Odair. Finnick has such an interesting backstory, and his dynamic with Mags and his relationship with Annie is just so much material that could be explored in a completely separate series of its own. His Hunger Games, his experiences in the Capitol, and even the events of the actual series in his POV. I would take anything to hear more about him. Please, Suzanne?
3. An author who should totally write more books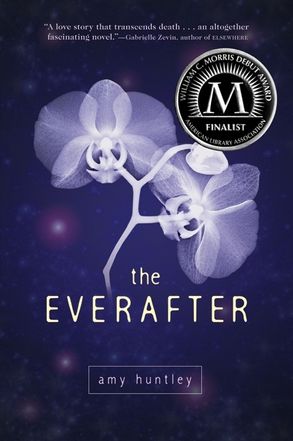 Amy Huntley! The Everafter is my favorite standalone novel of all time (if you haven't read it, I highly recommend that you do), and it's the only thing that Amy Huntley has written. It's beautiful prose, and it's such a haunting story that I crave more and more of Huntley's writing every time that I read it.
4. A character who totally should've ended up with someone else
If you read my review of this book (found here), then you'll know what couple I'm talking about. It's not necessarily that they ended up with the wrong person. I don't think they should have ended up together at all. It didn't seem natural to me, it seemed like a forced progression of events in an otherwise phenomenal novel. If you haven't read this book, then go read it and if you have read this book, let me know in the comments what you think about the couple!
5. Totally should've ended differently
This one's pretty self-explanatory if you've read it. This book left me shattered into pieces for a solid month, and I wish it didn't have to end that way.
6. Totally should've had a movie franchise
Vampire Academy by Richelle Mead. I love this series. I still need to finish it, but it's my favorite vampire series that I've read to date. And it's already had a movie. A fantastic, hilarious, and accurate movie that could have been turned into a franchise. But sadly, there's been no word on a movie sequel, but I keep my hopes up every day that there will be.
7. Totally should've had a TV show
I've got a tie for this one between my two favorite series. I am a part of the (very popular) opinion that The Raven Cycle series by Maggie Stiefvater should be a TV show. It's got the perfect plot for an exciting TV show, and the perfect characters for it. But on the other hand, Shiver is also fantastically suited for TV. This book had a movie in the works at one point, and my heart has still not recovered from the shattering it felt when that project fell through. I wish for a Shiver adaptation in any form all the time, so it is tied with The Raven Cycle for this one.
8. Totally should've had only one point of view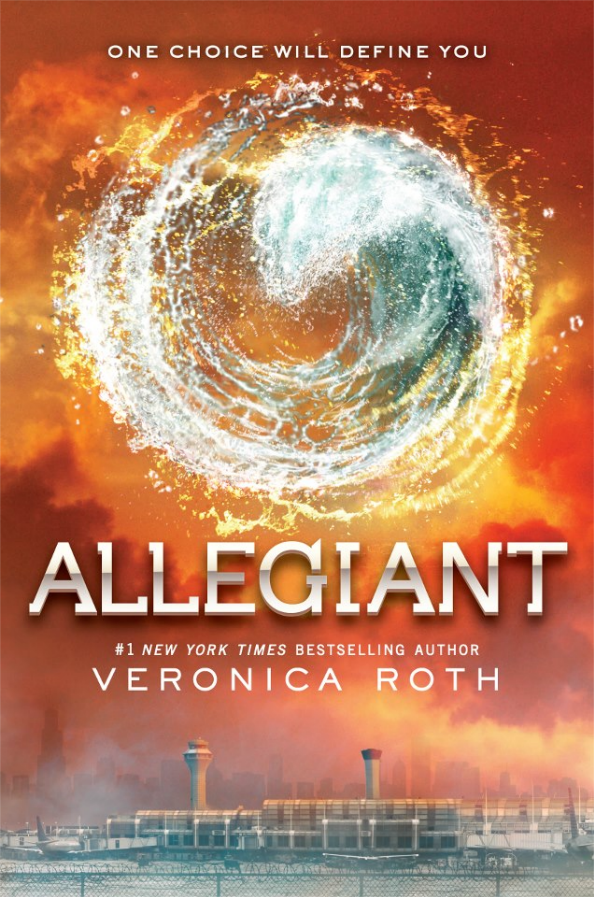 Allegiant by Veronica Roth. I mean…I understand why it has two point of views, but it just didn't flow with the rest of the series for me.
9. Totally should have a cover change
I can't think of one, so I guess I just like normal covers.
10. Totally should've kept the original covers
The Wolves of Mercy Falls series by Maggie Stiefvater. This is my favorite series of all time. I love this book, and I will defend it to the ends of the Earth. But, when I see the cover on the right, my heart breaks just a little. I love the old covers. And now, it's rare that I see them on bookshelves. I can hardly meet someone in person who knows what the original covers look like. I met a girl in line at a Maggie Stiefvater signing who was shocked that I had the original covers because she had never seen them. I don't mind the new covers (I'll probably own them at some point to match my copy of Sinner), but I would much prefer that the old covers be back on store shelves.
11. Totally should've stopped at book one
The Sword of Summer by Rick Riordan. The second book hasn't even been released yet, and I already don't want this series to be a series. That's pretty much all I have to say about that.
---
I hope you all enjoyed my Totally Should've book tag! I enjoyed thinking about it and doing it! I'll have my review of Dreams of Gods & Monsters coming up soon!
See you then!